November is my PerShoStoWriMo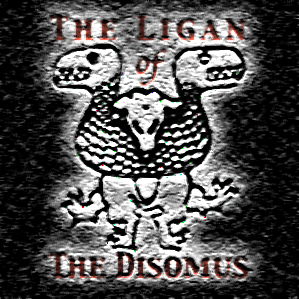 Rather than merely jumping on the NaNoWrimo IntNoWaMo bandwagon, or impotently griping about its drag on the business and art of writing, I decided to conduct a more useful and effective exercise during November: composing a carefully written short story in the same world as The Ligan of the Disomus.
This stream of activity had several inspirational tributaries.
First: considering how Ligan ends (sorry, no spoiler for those who weren't among the first-readers) I wanted to create a venue for "un-mysteries" preceding the Reider Case, fantasy-suspense stories that are also set in Lemaigne with the Observer as narrator.
The working title of this short story is The Crow and the Kinnebeck, but if I do end up writing more short stories of this type I will probably title the entire anthology The Lemaigne Tales : An Observer's Casebook from the Years 285 – 295 of the Republics.
Second: a character who isn't outlined to show up until the third novel in the series — a 6'8″ Arborstone backwoodsman named Wm. Ochsard whom the Api Men call "Welkos" the Boar — kept throwing attitude (and dialogue) in my direction, refusing to be patient for his introduction. Once I decided to write a short story, he planted a giant deerskin boot in the middle of it and refused to budge.
And, once the story comes out, you'll see that he is not a man to take "wait a bit" for an answer.
Third: my attempts to write an essay about my writerly vision in creating the Observer's world were coming off clumsy and biographical.  And, no I do not mean auto-biographical.  The scraps were beginning to sound like someone else writing about my writing years after my death.  There was a "this is what Bob Dole stands for" sense of weird self-reference that was throwing off my game.
So, unhappy with the exposition, I found myself slipping the vision underneath Ochsard's story of murder and revenge, embedding the clues, hints, nudges, and winks in the language itself so that primarily other writers, bookish types, and critics would notice.
So, November is my Personal Short Story Writing Month.  Current wordcount?  Only two thousand; pretty meager by NaNoWriMo standards.
Current progress?  Plot outlined, psychological and philosophical conflicts identified, eight sections defined by imagery and event, major character interactions popping like corn in a hoose kettle, action sequences choreographed in draft, organizing theme and symbolism nearly complete, and the Observer grumpily plodding through the ramblings and rowdiness of Lemaigne's corrupted denizens.
You may also like...