Addendum to Stephen King on Tabitha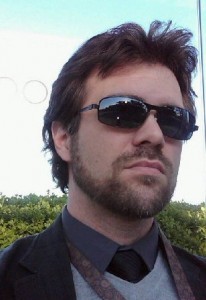 My last post was a collection of quotes from Stephen King's On Writing, all about his wife Tabitha and the critical role she plays in his phenomenal success.
I am not sure how, but one of my favorite anecdotes from the book slipped under my radar when I decided to write a piece on it.
It's odd, actually, because this was the part of the memoir where I felt the sharp pang of jealousy that made me realize that Tabitha was the key insight I was going to take away from the book.
So, in the interest of being thorough, here's my final excerpt from On Writing
:
When I write a scene that strikes me as funny … I am also imagining my I.R. [Ideal Reader] finding it funny. I love it when Tabby laughs out of control—she puts her hands up as if to say I surrender and these big tears go rolling down her cheeks.  I love it, that's all, fucking adore it, and when I get hold of something with that potential, I twist it as hard as I can. During the actual writing of such a scene (door closed), the thought of making her laugh—or cry—is in the back of my mind…

This isn't always easy on her.  I gave her the manuscript of my novella Hearts in Atlantis while we were in North Carolina … We drove north to Virginia the following day, and it was during this drive that Tabby read my story. There are some funny parts in it—at least I thought so—and I kept peeking over at her to see if she was chuckling … I didn't think she'd notice, but of course she did. On my eighth or ninth peek … she looked up and snapped: "Pay attention to your driving before you crack us up, will you? Stop being so god-dam needy!"

I paid attention to my driving and stopped sneaking peeks … About five minutes later, I heard a snort of laughter from my right. Just a little one, but it was enough for me. The truth is that most writers are needy…
– On Writing, 11
You may also like...