What's J Been Reading? [Feast of Qawl, 23 Nov 11]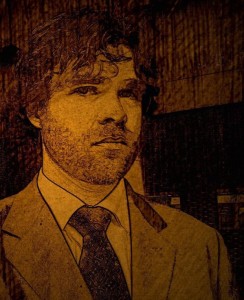 Of course, the big news in the literary world is the passing of Anne McCaffrey. The best tribute (I have read) to this amazing author is by Juliette Wade, who discusses how McCaffrey brought genre definitions into play with her Dragonriders of Pern series.  Also at Wade's Talk To YoUniverse blog: an excellent piece on how hard choices for your characters require consequences.
Melville House, one of my favorite sources for publishing news, details an intense and disappointing exchange between blogger Jeremy Duns, who outed the plagiarism of Quentin Rowan, and the latest accused plagiarist Lenore Hart.  (By the way, considering that her subject is Poe, Lenore Hart must be a pseudonym, yes?)
BEST READ OF THE DAY: Josh Getzler at Hey There's a Dead Guy gives us a truly remarkable insight into the writing process by showing us how a writer feels when he's given the opportunity to enjoy his own writing as a reader.  There is so much that can be taken from this piece (for writers and readers) that I won't say more.  Go check it out.
You may also like...