Archaic Definition of the Week – Ownshook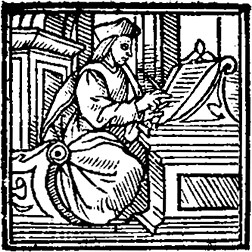 ownshook n also eunchuck, oanshick, onshook, oonchook, oonshik, owenshook. Cp DINNEEN óinseach 'a fool, esp a female fool'; JOYCE oanshagh 'a female fool' …
1 Foolish, ignorant person.
_ 1924 ENGLAND 318 Onshook—[a fool].
_ 1937 DEVINE 35 Ownshook—an ignorant, stupid fellow.
_ 1968 DILLON 149 Boy, Mike is the real oanshik, isn't he?
_ C 71-99 If she saw someone swimming on a cold day, he would be referred to as an oonshick of a thing.
2 One of the men, usually elaborately dressed, who participated in a mummers' parade; a Christmas mummer; FOOL.
– Dictionary of Newfoundland English edited by G. M. Story, W. J. Kirwin, and J. D. A. Widdowson.
You may also like...