Game of Abbeys – Complete Series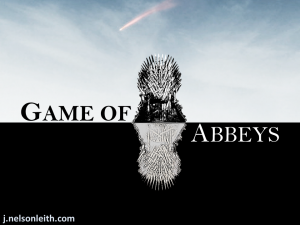 Okay, so it's a little pretentious to call five episodes of a parody webcomic a "series."
But, how else should I title a post organizing all of the Game of Abbeys mash-ups together?
Enjoy!
Episode 1 : Dinner Guests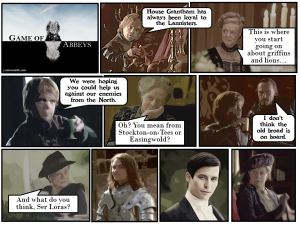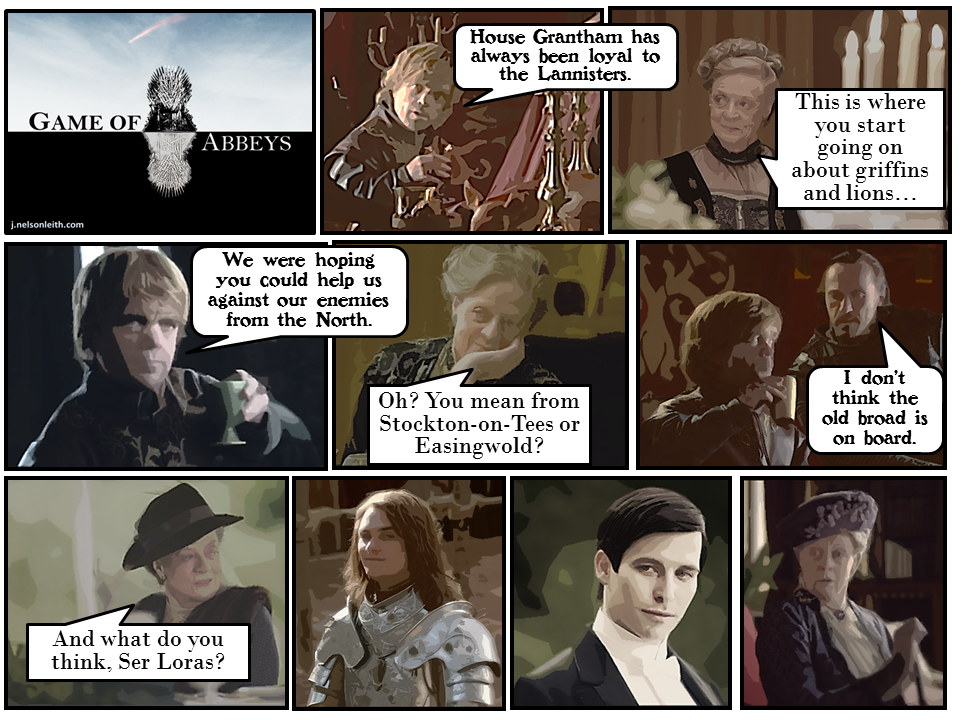 Episode 2 : Contest of Tragedies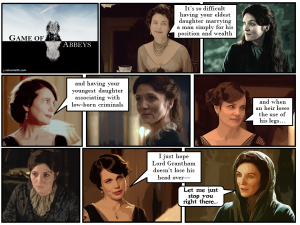 Episode 3 : In the Family Way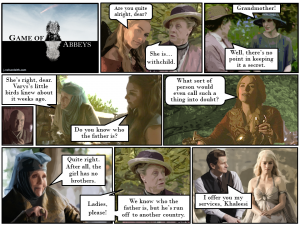 Episode 4 : Kindred Spirits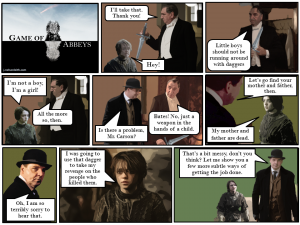 Episode 5 : The Rise and Fall of Ser Jorah Carlisle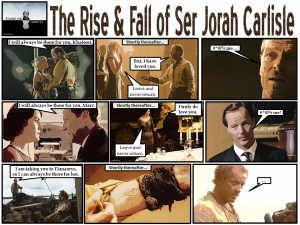 You may also like...