Top Ten Posts (as of July 2014)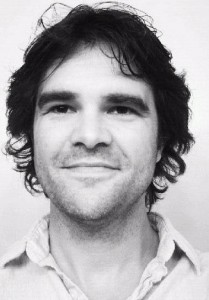 There was a gigantic spike in web traffic a while back, all of it a result of my piece on optimizing the DC Metro. The bump literally pushed 2014 to the Busiest Year Ever slot over two days in May!
(I guess I can take the rest of the year off…)
Now that the surge has died down, I thought it might be a good time to do a revised Top Ten Posts list. As I was putting the numbers together, I also realized something intriguing: the list clearly adheres to a power law. For fun, I included a graph showing this Pareto-like distribution of the Top Ten.
On a funny note: A very busy post that would be 11th on this list is the Archaic Definition of the Week for "catwagon." Usually hit by a web search. Go figure!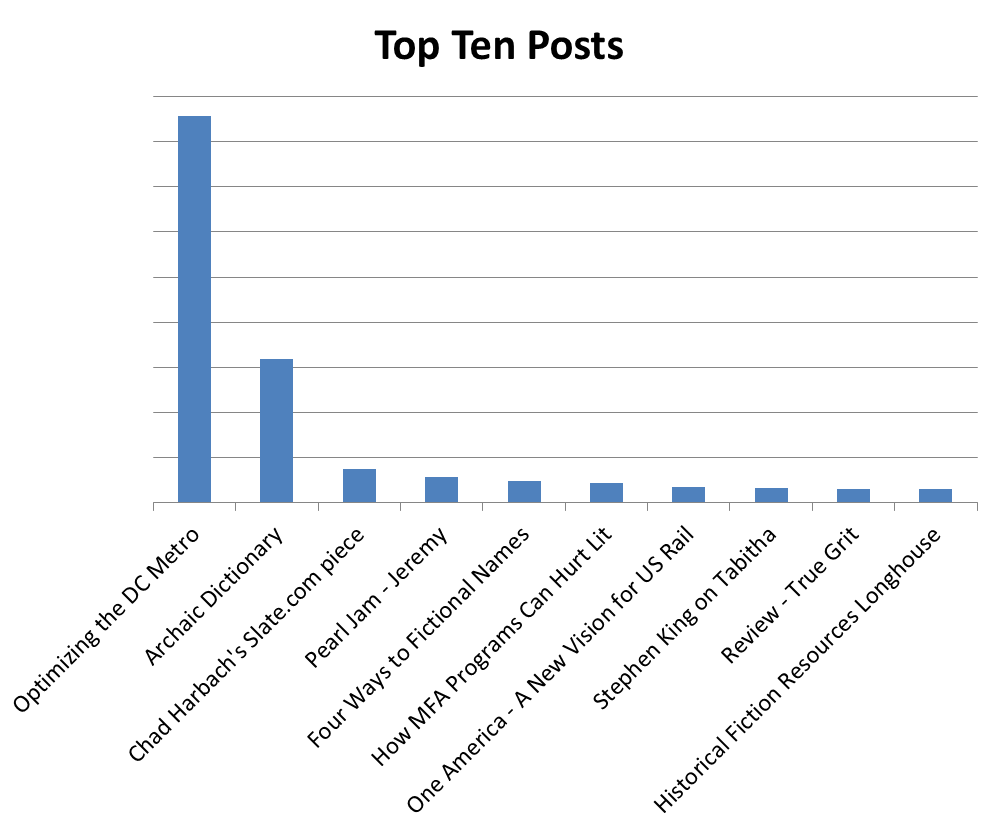 TOP TEN POSTS OF ALL TIME! (at this website)
10 – Historical Fiction Resources on the Longhouse. This was a fun piece from 2010 about the Iroquois confederacy.
9 – Review : True Grit. My take on the film and the original novel.
8 – Stephen King on Tabitha. Selected quotes about King's wife from his excellent On Writing : A Memoir of the Craft.
7 – One America : A New Vision for US Rail. America's passenger rail system shouldn't be world-class, it should be world-surpassing.
6 – How MFA Programs Can Hurt Literature. Key word "can." A piece about the dangers of institutionalized creativity.
5 – Four Ways to Come Up with Fictional Names. A surprisingly popular writing advice piece.
4 – Jeremy Spoke, But is Anybody Listening? Irony and Understatement in Pearl Jam's Jeremy.
3 – Chad Harbach's Slate.com Piece Describes the MFA Side of the Pyramid Dynamic.
2 – The Archaic Dictionary. A repository for weird and abandoned words.
1 – Optimizing the DC Metro. Ironically, not a literary piece.
You may also like...