If the DC Metro had Loop Lines, Shut Downs Wouldn't be so Bad
We finally have new leadership at the DC Metro (something I've been calling for for some time) but the solution being proposed by this new leadership simply reveals the undeniable flaws in the system. Starving for repairs, the system (and its riders) will have to endure months with entire segments shut down.
If the Metro were optimized per the plan I proposed in 2012—with a loop line following the DC Beltway, as well as a Purple Line and extended Blue Line forming small, inner arcs—the months-long segment closings proposed by the new WMATA leadership wouldn't be so painful for customers. Commutes might be lengthened by detours, but people wouldn't have to start over from scratch.
Of course, implementing such an optimization for the DC metro would take years, but it would leave the system much more flexible in the face of needed repairs. And, isn't that what WMATA ultimately needs?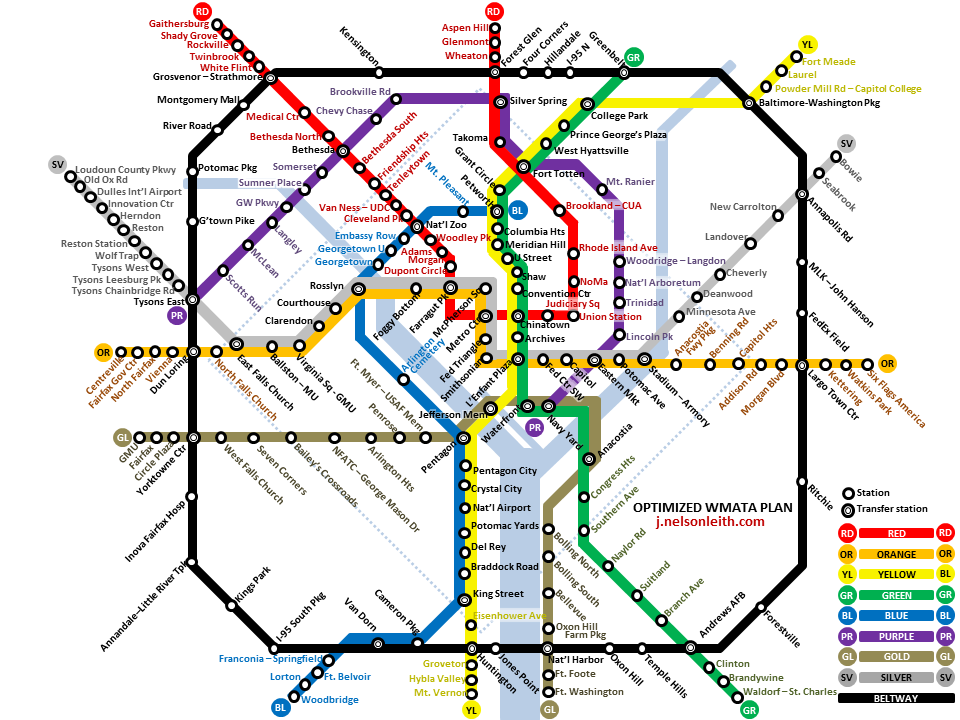 You may also like...