Music Monday – Forever Ramadán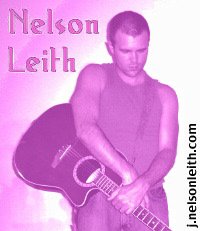 Studying Islám at university, it struck me how saturated American popular culture is with imagery from various religions, Western, Eastern, Pagan, whatever. And, I don't mean religious imagery used for its original sense, but used to illustrate some sentiment in everyday life. It shows the way these images get into our hearts and minds when we talk about feeling like we're wandering in the desert, or turned away from the inn, or rolling the stone up the hill.
But, I could not think of a single example of American popular culture that included imagery from Islám this way. Being a songwriter, I wondered what such an example might sound like, not a Muslim song but a song that employed some imagery from Islám to illustrate some sense of feeling lost or trapped like the Hebrews in the desert, or Mary and Joseph in Bethlehem, or Sysiphus in Hell.
At that time, I was fasting in solidarity with my Muslim classmates. In fact, several of us Christians were doing this after spending the first day of Ramadán gently teasing our Muslim friends by bringing colas and potato chips to class. If you've never done this, you should, even if you don't personally know any Muslims. It's a lot harder than Lent, let me tell you. A real learning experience.
And, from that experience came Forever Ramadán, a song of a fast that seemingly will never end. I don't mean for this song to reduce the holy month practiced by the global Ummah to the existential suffering of an individual, but to show how imagery from Islám can stand alongside imagery from other religions in popular culture, deepening our understanding of how the great resonates in the small.
You may also like...