The Ends of the World, revised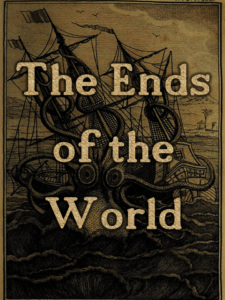 I had considered ditching the fantasy adventure novel, The Ends of the World. It was missing something, I felt as a writer, something critical. Something punchy, to bring fresh energy into the Breaking Bad transformation of the narrator, John Randolph, from modern urban wage slave into calculating engineer of his own fate in a pirate purgatory.
So, I added two new characters, both newly dead. An NBA draftee, Lincoln West, who was also an engineering student in his first life. A Canadian fellow from the First Nations, Mukki Scott, who has befriended Lincoln in the afterlife.
The first five chapters of this renewed adventure are now available for Leith family readers. Whether you're familiar with the story or you're newly intrigued, you'll want to start with chapter one.
You may also like...