Short fiction available for free:
"The Guy Who Could Take a Punch" – Flash fiction

"At Home" [featured on 26 September 2013] Historical fiction
"I don't remember when the Japanese came to Wotúru. I was little, six or seven I guess. I do remember when the Americans came."
_

"Bobby Tuck" [written/featured on 26 November 2013] Modern realist
Ever wonder what to call that thing you do to the back of a loosely fitting knit cap to make it fit better?
_

"Preemption" [featured on 05 February 2011] Modern realist
What stands between the "meet-cute" and happily ever after?
_

"Sweet Briar" [featured on 17 September 2013] Expressionist
"She had been so brilliant. Her eyes would glisten like onyx buttons in a bread-brown face."
_

"To Every Thing" [featured on 15 January 2011] Southern
To settle a dispute between Big Henry and Little Henry, Chip seeks out the mysterious Old Duck.
_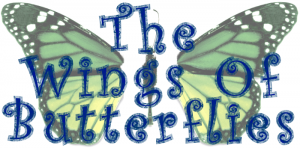 "The Wings of Butterflies" [featured on 18 June 2011] Paranormal
When a little girl claims an invisible "angel farmer" called the Hoffer Man is teaching her to make a flying cloak from dead butterflies, should her mother worry?